Over on the Physics of Osmos blog they have an Osmos competition. Create a one-minute video illustrating the physics concept that you discover in the game. The top entry will win a $500 gift card to Amazon.com. The top three runners up will also receive prizes.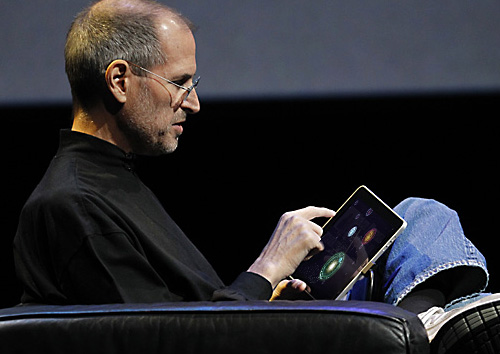 Steve Jobs the master of orbital dynamics
To submit your entry, follow the instructions below.
Download and install the Osmos free demo. (Or purchase Osmos from the App Store.)
Experiment with your gameplay to illustrate physics concepts using Osmos as your virtual lab.
Review the official contest rules
Create a video illustrating a physics concept.
(If you want to record your screen, try Jing or ScreenChomp)
Upload your video to YouTube, Vimeo, or Screencast.com
Complete the submission form by 11:59 PM PST. January 2, 2012. (Deadline extended.)
Winners will be announced on January 4, 2012.