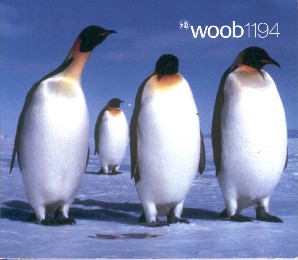 Today's Gas 0095 quote comes from Paul Frankland who records as Woob, Max & Harvey, and Journeyman. He's recently re-released his seminal Woob 1194 album first released on Emit Records.  If you're into ambient, chillout, or electronic music you should own this album.
Paul Frankland on Gas 0095…
"A lot of electronic music has a habit of sounding dated over time. GAS 0095 has no such problem and sounds as great now as it did back then. An Infinitely spacious album that holds one of my fave chill tracks of all time- 'Microscopic'. For a generation who have grown up on a diet of "in the box"  sound, get ready for an out of box experience!"
Paul F Interviewed by Mat J Part I, Part II
Woob 1194 on Bandcamp
Woob official site
Many thanks Paul!
…