We have word that Osmos for iPhone/ iPod Touch will be released on August 5th, and it's running smoothly delicious as you can see in the video below.

UPDATE: Osmos iPhone and Osmos iPad (No1 in App Store!) have been released. Both are Apple's App of the Week! Visit Osmos in the App Store…

Osmos the ambient game from Hemisphere Games includes music by Gas & High Skies (free downloads…). Osmos for iPad went to No1 in the app charts on its first day and is also the App of the Week, and is still No1 (yikes!)
Here are some exclusive preview pics and video showing how to savour till then…
Aaron from Hemisphereplaying Osmos for iPhone…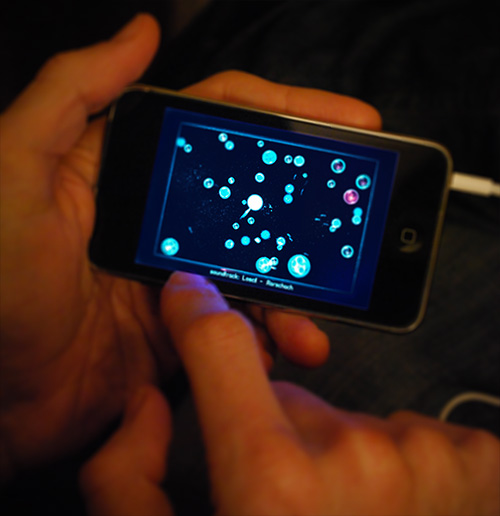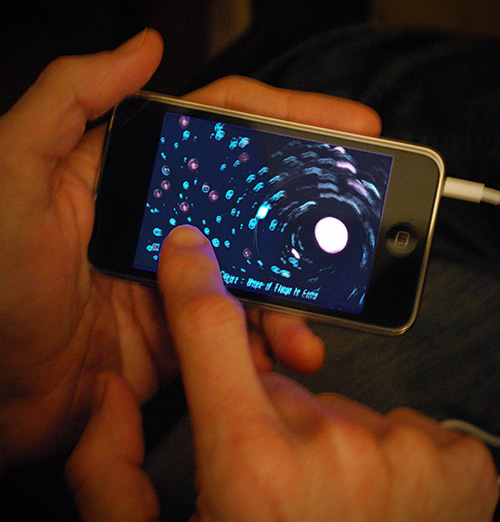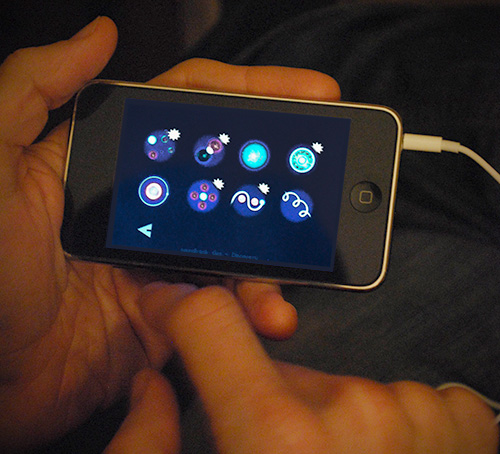 .
Get Osmos for iPad in the App Store.
Also available on PC, Mac and Linux – get all three versions together for $10 direct from Hemisphere
.