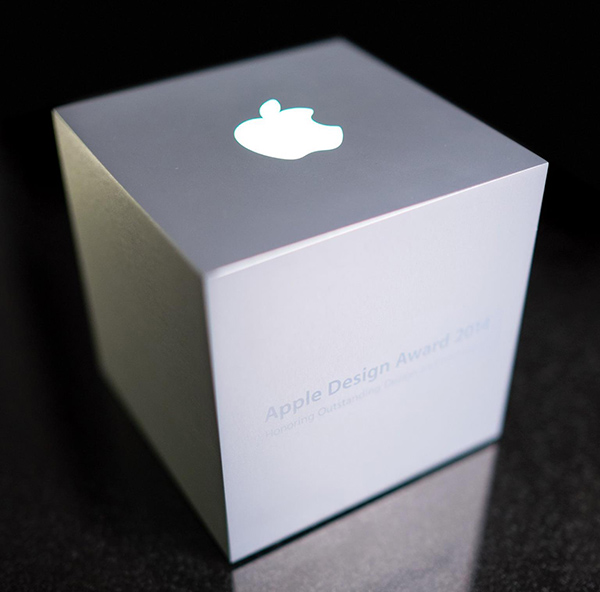 At this years WWDC 2014, Apple awarded Sky Guide an Apple Design Award!
As well as a demonstration of the app on stage and presentation of the special cubic trophy (made from solid unobtanium and glows when you touch it), Apple featured Fifth Star Labs on their site.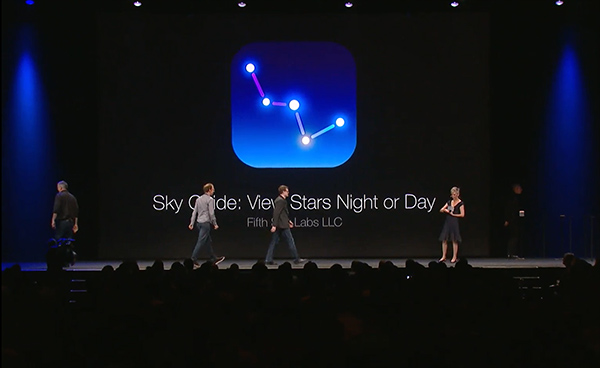 I was lucky enough to be involved with another Apple Design Award winner, the excellent game Osmos by Hemisphere Games, which also features my music as High Skies.
…