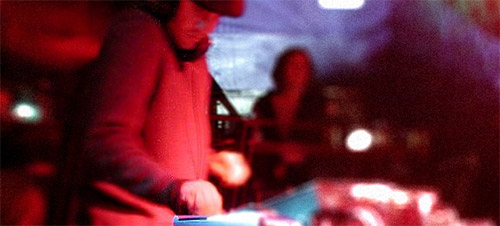 Today's Gas 0095 quote comes from Dylan (DF Tram), one of the most respected Chillout DJs/ producers/ remixers out there. He's also one of the brains behind the band Jumpcut and the Ambisonic Collective. DF Tram is a collaboration between Dylan and Lonely Boy who use found-sound and film to create a powerful and moving audio/visual experience. He's remixed the likes of AGK, the Irresistible Force, and Björk, as well as producing original music under various guises – Jump/Cut, The Sound Capsule, DF Tram, Dylan McChillin.
Dylan on Gas 0095…
"The album sounds great, really, really cool, but it also stands on its own as a great piece of music.

A timeless chillout classic, one of those deep and inspired albums I will be coming back to again and again. This is not just ambient wallpaper but an engaging journey for your earlids. A must have for fans of ambient electronic music and should be in every chill DJ's record box.

Thanks again for creating this beautiful music.

Dylan"
Star splattered americana by  df tram
Join him on Facebook…
DF Tram Blog…
Ambisonic…
Many thanks Dylan!
…