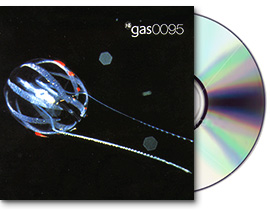 We are proud to announce that Gas 0095 will be available on CD for the first time in more than ten years, and the first time for the (Bob Katz approved!) remaster.
The CD is available for pre-order today and set for release on 14th July. All pre-orders will come with a special and limited gift, we will give more details on the blog in the coming days. (Free Minimoog offer now extended).
Also, for instant gratification and to save you time converting for your computer and mp3 player, it will come with the 320k mp3 version of the album as an instant download when you purchase the CD.