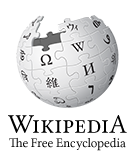 UPDATED
Wikipedia, the free, openly-editable, online encyclopedia has begun deleting pages of fellow Emit artists.
Already deleted are Woob and IPG.
The reasoning on the Woob delete (removed 6th June by user SchuminWeb ) was that it broke the rule Criteria for speedy deletion, rule A7
A7. No indication of importance.

An article about a real person, an organization (e.g. band, club, company, etc.), that does not indicate why its subject is important or significant.
The dictionary.com (circular) definitions…
Important – great significance or consequence.
Significant – important, of consequence.
Consequence – importance or significance.
So it would seem that the issue is with the articles on the pages rather than the artists themselves not being significant enough. I'm not sure how you would state or prove that any album or artist is important or significant though, especially for the more underground and indie artists and albums, and even harder for new releases; is a new album important?
How would you state the importance or significance of any Emit artist or the label itself? Woob is important to many people, but how would you state that in a dry article? Do artists even have to be significant? Surely it's enough that an album or artist exists and that their Wikipedia page gives facts about the release or artist?
Wikipedia should be the fountain of all knowledge, a reference for everything that was ever thought, created or existed. It shouldn't be a badge of honour or Who's Who.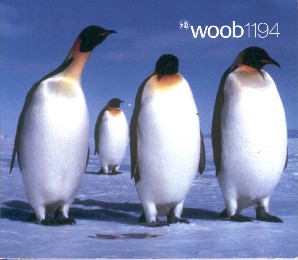 Is Wikipedia editor SchuminWeb going to delete more Emit pages unless they prove their significance to him?
HOW THIS CAME ABOUT
PAUL FRANKLAND
"As far as I can make out the whole thing came about because a fan posted a Repurpose page which was deleted while he was writing it!  He complained, then another moderator – SchuminWeb deleted the main Woob page, then the discussion about the Woob page was deleted!
Then another fan wrote a separate Repurpose page which was deleted because it linked to a page – the main Woob page, that now didn't exist!"
If pages are being deleted whilst still being written, then it would seem to be even harder to prove any significance. This is Wikipedia gone bad.
–
OTHER INCONSISTENCIES
Our Gas (band) page has been merged with the Mat Jarvis page, which is fine, but if you're searching for Gas you'll never find it because someone has deleted the link from the Gas (disambiguation) page, yet (correctly) leaves the Gas (musician)page of Wolfgang Voight.
We've had reports from several people where their edits and facts added to our page have been deleted. one example is the deletion of note about the high selling price of the Gas 0095 album on CD  ($460), with the comment from the Wiki editor as 'give it a rest dude', which implies that he doesn't like the fact rather than he doesn't think it is true.
.
Wikipedia is a great resource, but I'll leave you to make up your minds about the motives of some of the editors. How would you state in a dry manner that an album or artist is important and should that even be a criterion? And how do we get Woobback on Wikipedia and stop the deletion of any more Emit pages?
UPDATED 1
The editors claim was that there was no attempt to assert ANY kind of importance, but I've viewed the deleted Woob page on Archive.org (from 2006) and it clearly states…
…the label's second release was a solo CD by Woob, which many regard as a milestone ambient release.
That's a pretty big claim to significance. Clearly Wikipedia are wrong even by their own strange rules.
UPDATED 2
I've added some (edited) notes from Will M, with the full version in the comments below…
Will M

Hi – I'm the person who wrote the Repurpose article and had it deleted whilst working on it.  This page and the Woob page were both deleted on the grounds of a lack of significance, yet were described elsewhere on Wikipedia as being of importance.
I can see that Wikipedia might regularly be bombarded with unmerited entries for new bands desperate to make a mark, but this is different. This is an artist who produced a "classic ambient album" that's proved to be "enormously influential", and those aren't my words – they're Wikipedia's. 
Thanks to Qaz for adding this post on Digg.com Digg this post
…