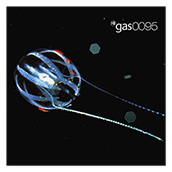 Here is our track Gas – Microscopic stretched by 600% into 38 minutes of ambience. After the fun last week on Gawker, stretching pop tracks into ambient monsters, we thought we'd join in.
The original before editing is just over one hour long. The world's longest single is 43 minutes, so perhaps we should have uploaded the original.
On the maximum hyperStretch setting the track comes to a rather lengthy 18822 years for a full performance, with a bpm approaching negative numbers.
Close the curtains and turn off the lights.
Gas – Microscopic 600 (edit) by microscopics
Free download for a limited time (89mb)
And compared to the 9 minute original.Gas – Microscopic by microscopics
Free download (9mb)
UPDATE: read our interview with PaulStretch creator Paul Nasca
…