We've teamed up with our printers for a special offer of more colours, styles, and sizes for our Gas t-shirts. From XS to 2XL, adult, long sleeve, ladies fitted and kids, but only for pre-orders taken now. After this offer has finished we will only have a reduced selection again. Every order includes a free Moog Modular card model.
BE QUICK, OFFER ENDING AT NOON TODAY! – 12pm GMT, Fri 12 Nov

The same high quality shirts and five colour solid inks as before.  The ladies Tshirts are fitted, with tapered sides, and Eurostyle fit in the neck, shoulders and sleeves.
These are the new colour options. Note that on some screens they may all look very similar. Navy is a very dark blue, and Green is Ocean Green, a very dark green.

COLOURS
SIZES
PRICE
ADULT
Black, Navy, Green
S – 2XL
£16 . €19 . $25   

ORDER

LONG SLEEVE
Black, Navy, Green
S – 2XL
£19 . €22 . $30   

ORDER

LADIES FITTED
Black, Navy
S – 2XL
£15 . €18 . $23   

ORDER

KIDS
Black, Navy, Green
XS – XL
£14 . €17 . $21   

ORDER
All prices include shipping.
INSTRUCTIONS
Choose a t-shirt style above and click on ORDER. This will take you to PayPal where you can add your choice of colour (black, navy or green) and size (listed below) to the 'Add special instructions to merchant' box (in PayPal). Please contact us here if you need any help or have any questions.
SIZES
ADULT and LONG SLEEVE (Gildan Ultra)
S (34-36″)  M (38-40″)  L (42-44″)  XL (46-48″)  2XL (50-52″)
LADIES FITTED (Gildan SoftStyle Ladies)
S (8-10) M (10-12)  L (12-14)  XL (14-16)  2XL (16-18)
KIDS (Gildan Heavy Cotton)
XS (26″)  S (30″)  M (32″)  L (34″)  XL (36″)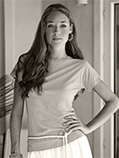 Ladies fitted style top
We've had to embed our shopping cart temporarily on the blog as it's a limited offer. We know it's not perfect but please let us know here if you have any problems with ordering.
High Skies t-shirts also available (only medium and large sizes left)
This is only a limited offer which will end in a few days, so please order now.
…