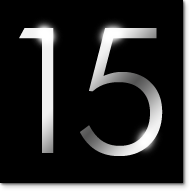 Many thanks for everyone who took the time to add a comment and for all the kind words on our recent anniversary draw.
The results were drawn at random by fellow artists; Charles Webster (Presence, Furry Phreaks, Symetrix etc), Magnus Birgersson (Solar Fields), and Martin Iveson (Atjazz).

The Gas 0095 collection of CD + t-shirt + MP3 + Flac24 + Minimoog, Moog Modular and mini Gas 0095 models goes to…
N.B (US)
And two runners up prizes of the Gas 0095 collection minus the t-shirt goes to…
D.K & N.S (Ireland)
Many thanks to Charles, Magnus and Martin for drawing the numbers.
You have one month to collect your prizes.
Gas 0095 – giga zoom

A mix of tracks from the Gas 0095 album. Watch in HD
We have more Gas related posts over the next few weeks including interviews, studio pics, a quote a day, and the Q&A.
The Gas 0095 Q&A post is still open, so if you'd like to know anything about Gas 0095, ask a question on our Q&A blog post (link), or via our Facebook or Contact pages. Ask a question now…
…