We're pleased to tell you that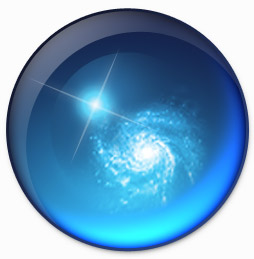 two Gas and High Skies tours have been added to Worldwide Telescope. WWT is a virtual telescope that allows you to explore the universe through the lens of Hubble, Spitzer and others, without leaving your computer.
Universal Beauty
A tour of the beautiful. Music is Gas – Microscopic. You can download the tour here (which will open WWT and play automatically once its downloaded. 5mb), or you can find it from within WWT at…
Guided Tours>Galaxies>Universal Beauty.
Universal Beauty has already become the top rated galaxies tour!
V838 Light Echo
An animation of the supernova of Monocerotis V838 using time-lapse Hubble images taken over four years, to the music of High Skies – The Shape of Things to Come. Note that it's not the dust cloud that is moving, it's the light from the supernova expanding and lighting the dust cloud as the it travels through it – a light echo. We recommend letting it play through once to cache all the images.
You can download it here (3mb), or find it from within WWT at…
Guided Tours>Supernova>V838 Light Echo.
Both are free downloads.
Feel free to rate them :-)
Whoever said 'In space no one can hear you stream electronic music'?
 *requires an installed copy of Worldwide Telescope, which is a small and free download from worldwidetelescope.org.
NOTE: PC and Bootcamp version only.
There is currently a bug in the alpha code of the WWT web client that makes the five minute Universal Beauty tour turn into a seventeen minute full length feature film, and the rapid HD animation of the V838 tour becomes a little  too flickery currently, but stay tuned.